Don't Let Food Allergies Get in the Way of Enjoying Halloween!
Halloween should be a little scary, but for parents of kids with food allergies, it can be outright terrifying. In this piece, I journey back to my childhood and my first 12 years as a parent, all prior to living with food allergies, to highlight how candy, while central to this holiday, was only one of the many rituals I enjoyed. Read about how I used these special memories and traditions to influence how I now navigate Halloween with food allergies. In it, you will find strategies to plan for Halloween in a way that let's fun take center stage, over fear!
My childhood Halloween was about much more than sweets….
When I was young, Halloween was in good part about the treats. By age 8, I knew which houses offered the best chocolates and which ones offered more than one! Based on the proximity of houses, sidewalk distance to front door, and time of night, we would choose our streets wisely. We had it down to a candy bounty science! Over the years, my kids have done the same, adding to their joy, strategic planning around targeting "haunted spaces" or special experiences (i.e. one resident offers hot cocoa to the entire community!)
But I also remember Halloween, being about much more. It was exciting to chose costumes and decorate doors, windows, stoops or homes. My family joined trick or treaters from near and far, visiting my town's Clinton Avenue, an otherwise normal street, adorned each October with giant spiders, skeletons slumped over coffins, menacing figures looming from balconies, replete with eerie lighting and sounds.
My Kids Halloween Began With The same Spirit
Since becoming a parent, my family has defined its own Halloween rituals. Each year, my husband and I attended the kids' school parade. We then prepared for a big dinner with their cousins, photos in front of the fireplace, and an exhausting walk around town. The evening typically ended with each child's particular "bounty" counting habits. My first born lined them up by content and size, poised to trade with her brother, a hardened deal maker at only 7. My second born, dumped his booty into a large pile in the middle of the floor, intent only on knowing the grand total. Each year was a competition to outdo himself and accumulate more and more sugar wealth. When our third child was born, these rituals came into question. With allergies to all Tree Nuts and Eggs, a long list of typical candy could send my child into anaphylaxis. Not only couldn't she eat it, but we couldn't risk her siblings bringing it home either.
Initially I felt overwhelmed…
I resented the added work, stress and fear, and I wanted to boycott the holiday.
I worried that feelings of exclusion, frustration, and sadness would permeate my youngest child's experience of Halloween. But how could I boycott? It is ever present in schools, media and starting in September, even your grocery store aisles!
So we kept at it, determined to find our way. The first year was easy. We contained her in a stroller! The second year, she toddled and we picked her up at each door. By the third, we learned from others and began integrating rituals at home to broaden the focus away from store bought food. We did arts and crafts, baked and decorated egg and nut free cupcakes with gummy worms amidst oreo dirt, and we molded safe chocolate into spooky figurines. In contrast to my initial desire to boycott Halloween, I leaned in and empowered myself and my kids to play in the Halloween game.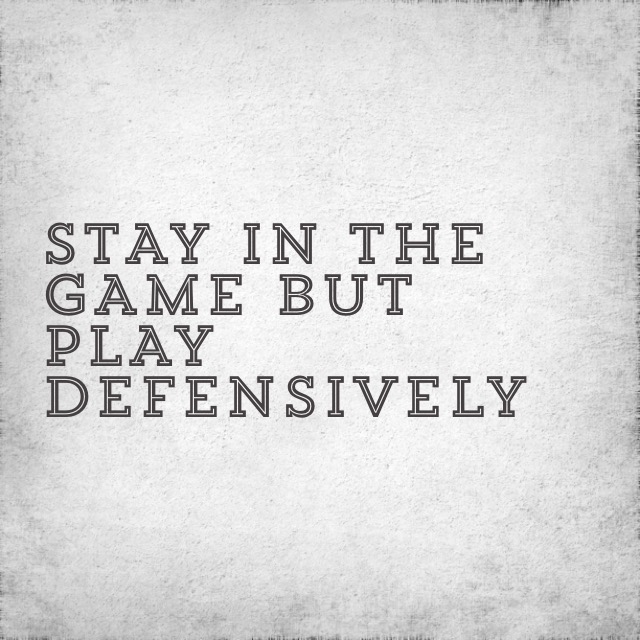 From here on forward, we had two guiding principles…
"Stay in the Game, but Play Defensively" and "Be Careful, Not Fearful" headlined our Halloween rulebook. Here is how we kicked off. On Halloween night, my kids quarterbacked and I became an offensive lineman. Our youngest quarterback planned her evening and our job was to make sure no candy crossed the proverbial line to harm her. We developed many rituals that included defensive strategies. We also had a solid plan for "Being Careful, Not Fearful," that included 5 specific strategies minimizing fear and maximizing fun! These strategies are outlined on our Resource page, under Managing Celebrations: Halloween, linked below. Click through and check out these practical tips for making the best of Halloween, despite food allergies. You got this!!!!!